SLOVENSKA BISTRICA CASTLE
Slovenska Bistrica Castle is the central building of the town and an example of typical lowland Slovenian castles. The first written reference of the castle dates back to 1313. Originally the property of the provincial prince, it became private property towards the end of the 16th century. It was bought by the Counts of Attems in 1717, who managed it until 1945. It was nationalized after World War II. Renovation of the castle commenced in 1985 and took more than 20 years to complete. Today the castle is completely restored and since 1999 it is listed as a cultural monument of national significance.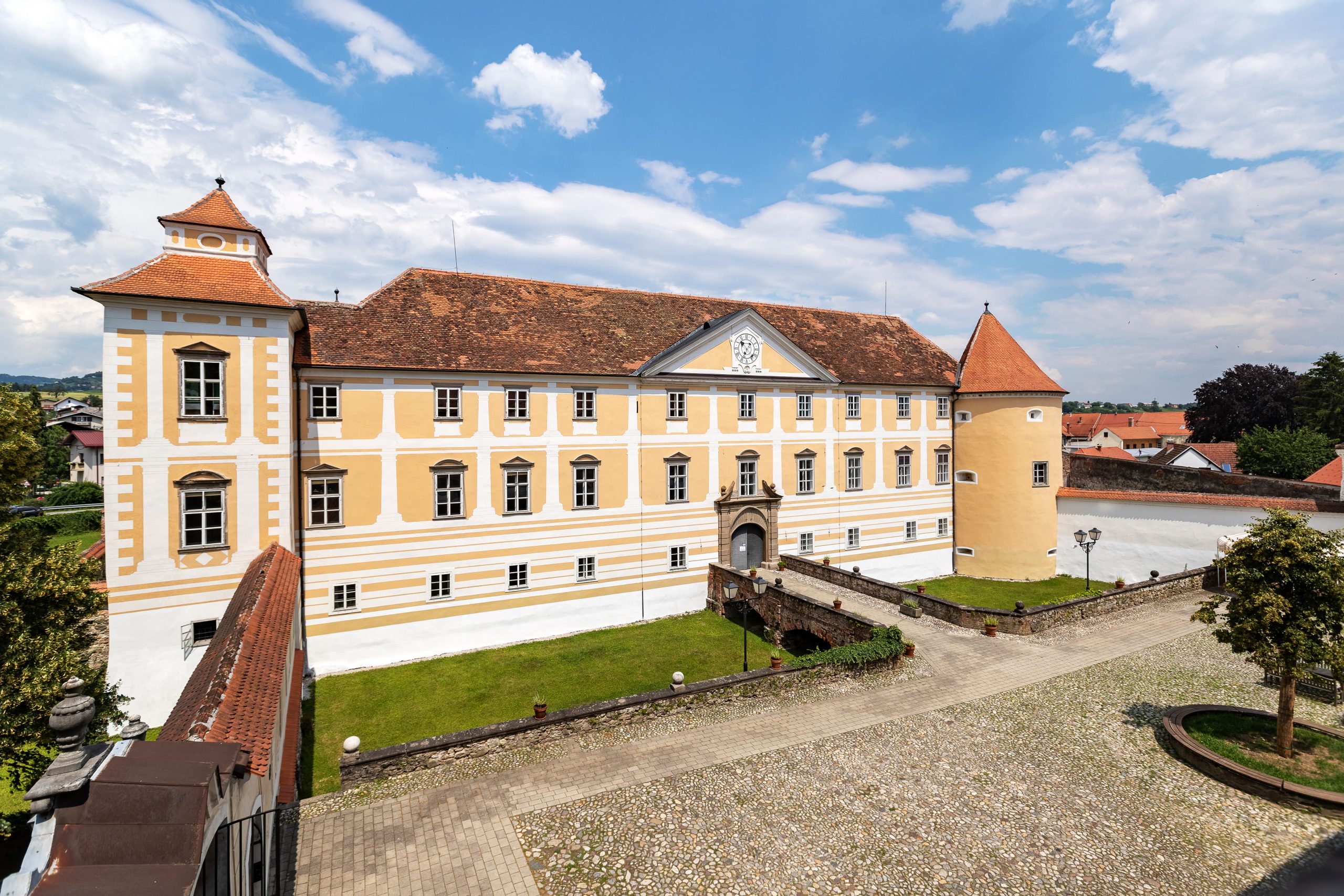 TOWN AND MUNICIPALITY CULTURAL CENTRE
– Protection and restoration of natural and cultural heritage
– Various permanent exhibitions
– Guides office
– Publishing
– Castle Gallery
– Grasl Tower Exhibition Centre
– Numerous events: cultural evenings, Christmas time at the castle, theatre, concerts, exhibitions, lectures, excursions etc.
– Weddings
– Birthday celebrations
– Workshops
– Event hosting (symposiums, receptions etc.)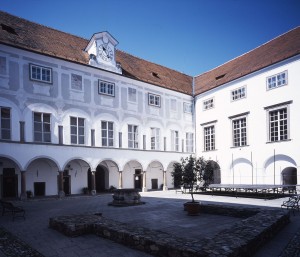 PERMANENT EXHIBITIONS
Celeia  Poetovio Roman Road exhibition, Ingolič Memorial Room, Jože Tomažič Memorial Room with an old schoolroom, Flag Room with documents of deportations, Pajtler's Fossil and Mineral Collection, Prayer Book Collection, Rocks of Pohorje, Oil Lamps throughout Time, Dolls in National Costumes of the World, Minerals of the Slovenska Bistrica Municipality, Ancient Fort of Ančnikovo Gradišče, Dr. Zora
Janžekovič Room, Wine Cellar (with an exhibition of glass works and items from Arko's Ethnological Collection), Antique Cars.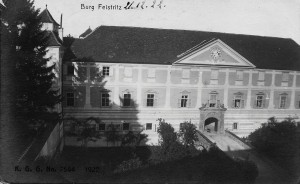 OTHER
Knights Hall, Wedding Hall, Castle Chapel, Central Staircase, Souvenir Shop, Castle Park and the beech tree avenue, Grasl Tower.